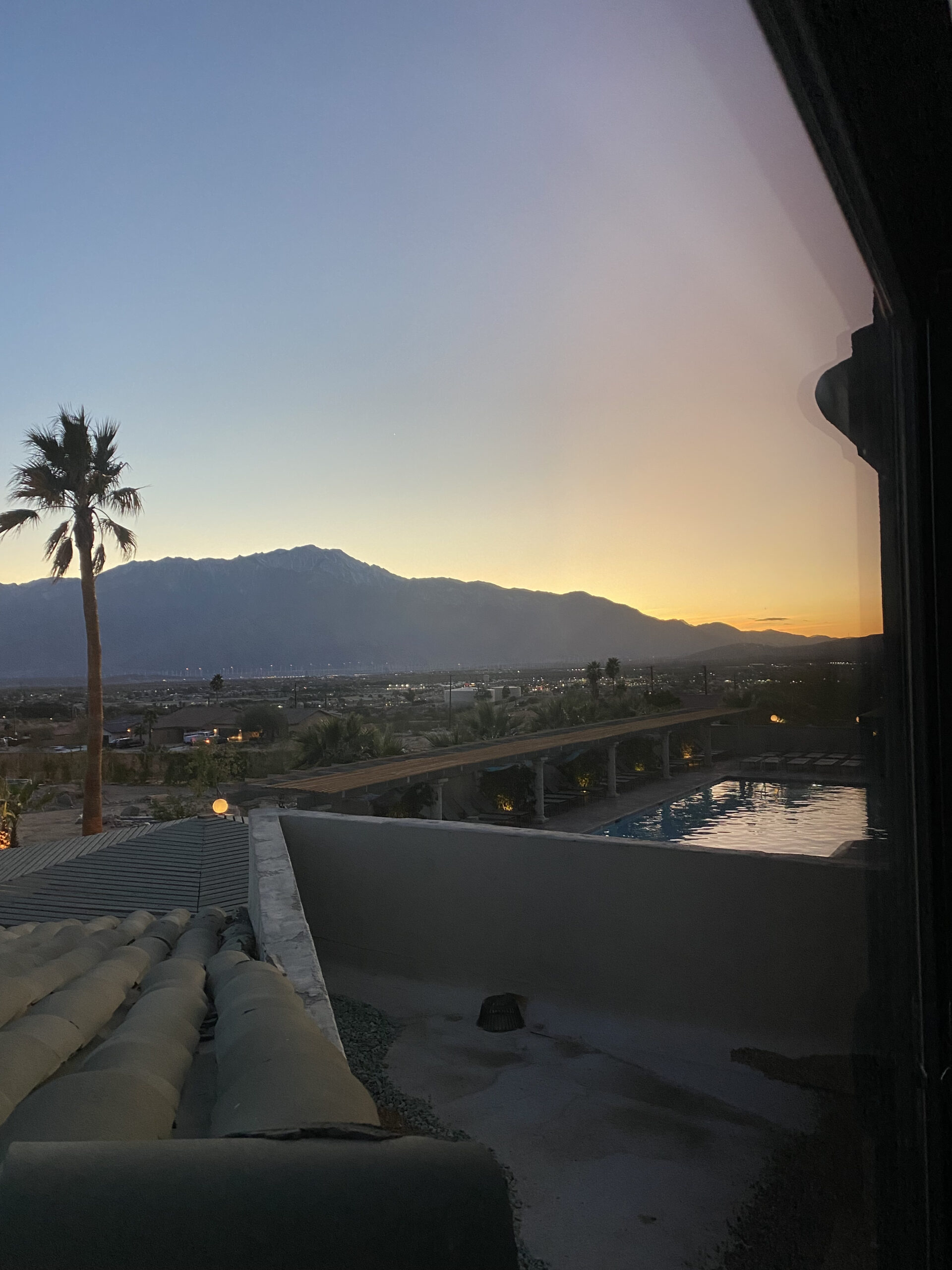 Views: 4
Read Time:
2 Minute, 38 Second
After years of saying "Are we there yet?" the answer is finally yes. But as it turned out departing and even arriving can still be terrifying.
Let's talk first about the boarding process. Note to the people at United, no one understands what "Polaris" means. FYI it is their version of Business Class. Why not call it that so we all know where to line up? We have our boarding passes scanned and a millisecond later, they halt boarding, for an unspecified reason. A brief moment of panic as twenty of us cluster on the air bridge as I check my ice skates. Is this my Stephen Bradbury moment after all?
Thankfully it was not and I soon sat down in Seat 3G on United Flight 842 at 10.40am on 26 December 2021. Not long after that, a glass of very old champagne was delivered. Not old in the Dom Perignon sense but old in the Covid – this bottle has been open for two years since the last time someone left Australia – sense.
For the family readers out there, you will understand the conundrum. We must not waste, but also we have paid good money for this experience and don't want the first memory to be less than stellar. I decided on a quiet word and the lovely attendant brought me a fresh glass. Hey presto, the Festival of Tina was launched like the stylish cruise ship that it is.
Just like at the airport, there were about three people on the plane, which made everything faster. No toilet queues, plenty of food, constant replenishing of the champagne and then a delightful French Malbec.
The United entertainment choices are excellent. I watched a couple of movies then turned my seat into a flat bed and slept for a solid 6 or 7 hours.
The meals – lunch and breakfast – were tasty and well presented. Then we arrived at LAX so far ahead of schedule that the customs people hadn't even started work yet. On the dot of 6am, the doors opened, bags were collected and then I was driving out of LAX in my Mustang, all within half an hour. Luckily they gave me a black one so I didn't have to cry. (That was my plan if it was white. You may not be aware but a white sports car is an oxymoron.)
But as I started driving out of the rental lot, all of a sudden I was panicking. What was I thinking? This whole Festival was a crazy idea… a fantasy and should have stayed as one.
But the car park was one way only, so there was no option to go back. Like life, there was no choice but to drive on. Soon I was cruising into to my home town of Pasadena and parking outside my childhood home.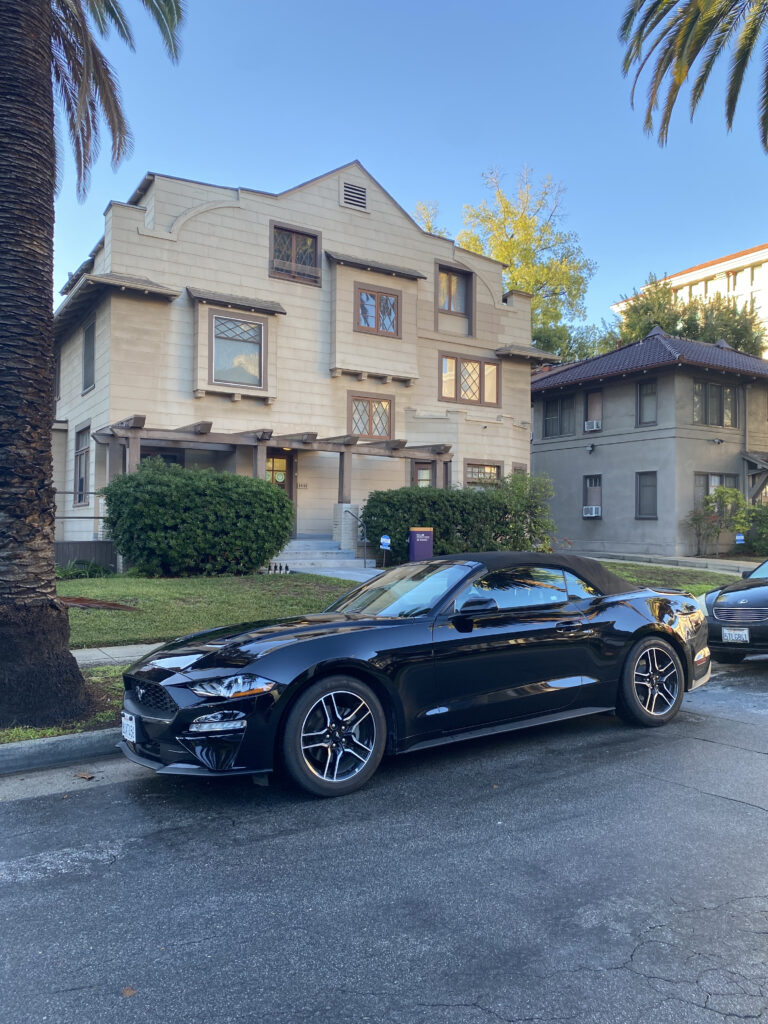 I fondly remembered my years there, and then, in a good way, I moved on. I gave the Mustang a big nudge and headed out to the desert, where I'm now relaxing in the Azure Palm Hot Springs Resort.
It is hard life but someone has to do it.