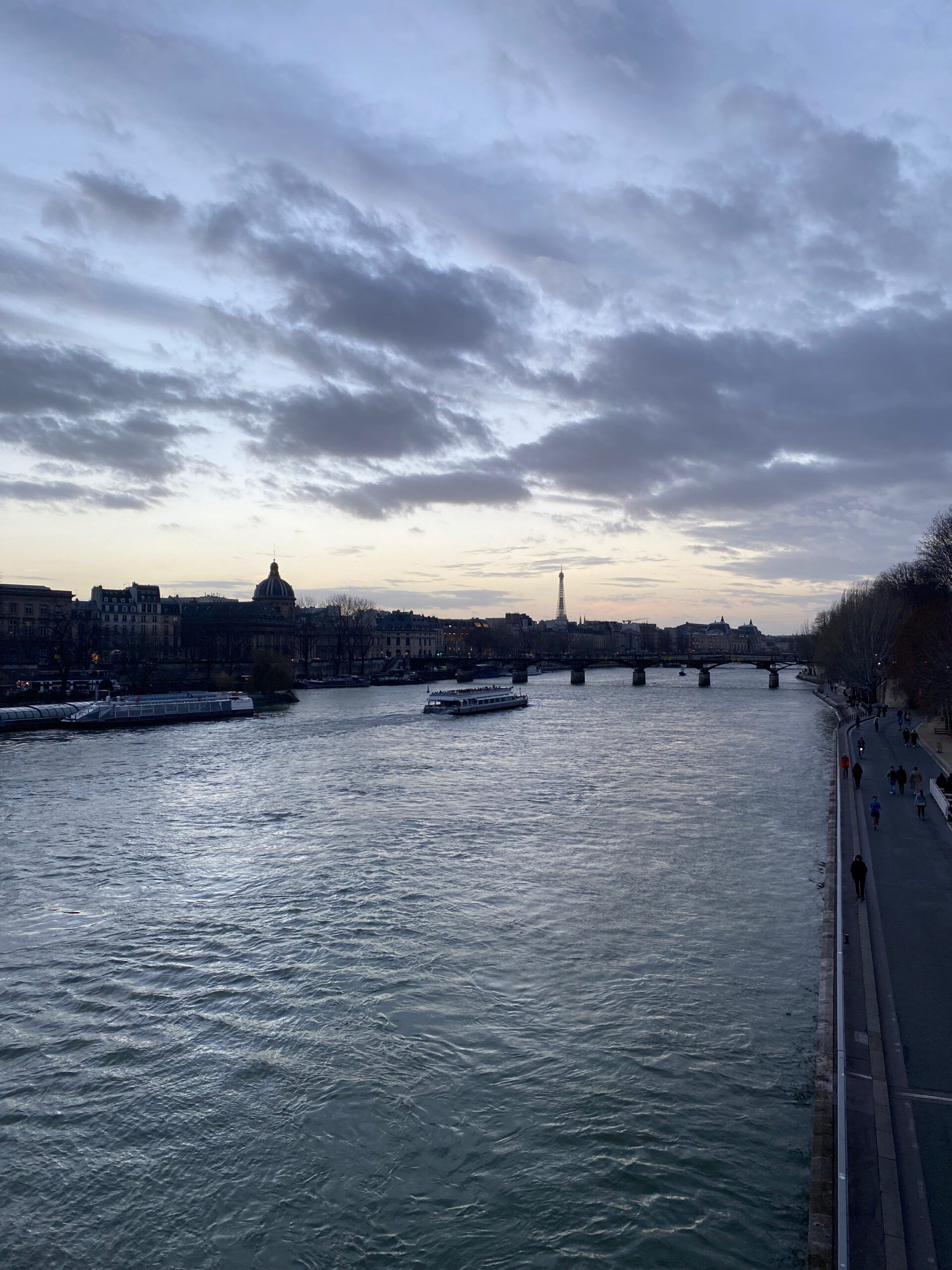 Read Time:
3 Minute, 44 Second
Just before I left New York, I had a moment of panic. All this time I had been planning and dreaming about this trip to France and it was about to come to fruition. I was suddenly scared. Maybe I should just go home?
Luckily changing your ticket is harder than moving to a foreign country where no one speaks your language, or getting a covid test in the USA, so I just pressed on.
As it turned out I didn't need a covid test, I just had to upload my vaccination certificate to the United Airlines app and I was done.
The Business Class (or Polaris, as United call it) flight to Paris was almost too short. Less than 7 hours, which only gave me time for two glasses of champagne, dinner and a movie but not quite long enough to count as a full night's sleep.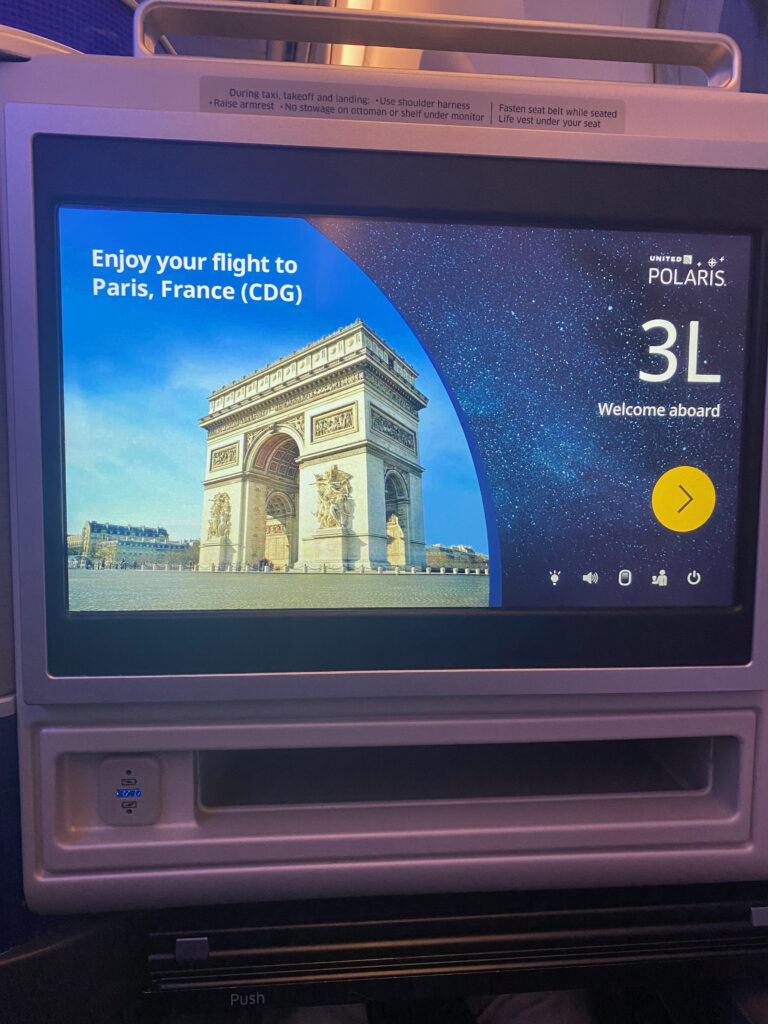 I arrived at Paris Charles de Gaulle at 730am, caught the train into the city and was at my hotel in Saint-Germain-des-Pres by 8.30am. I was tired, but my room was not available till 1pm, so I just had to walk around my local area. It was a real hardship as you can see from the photos.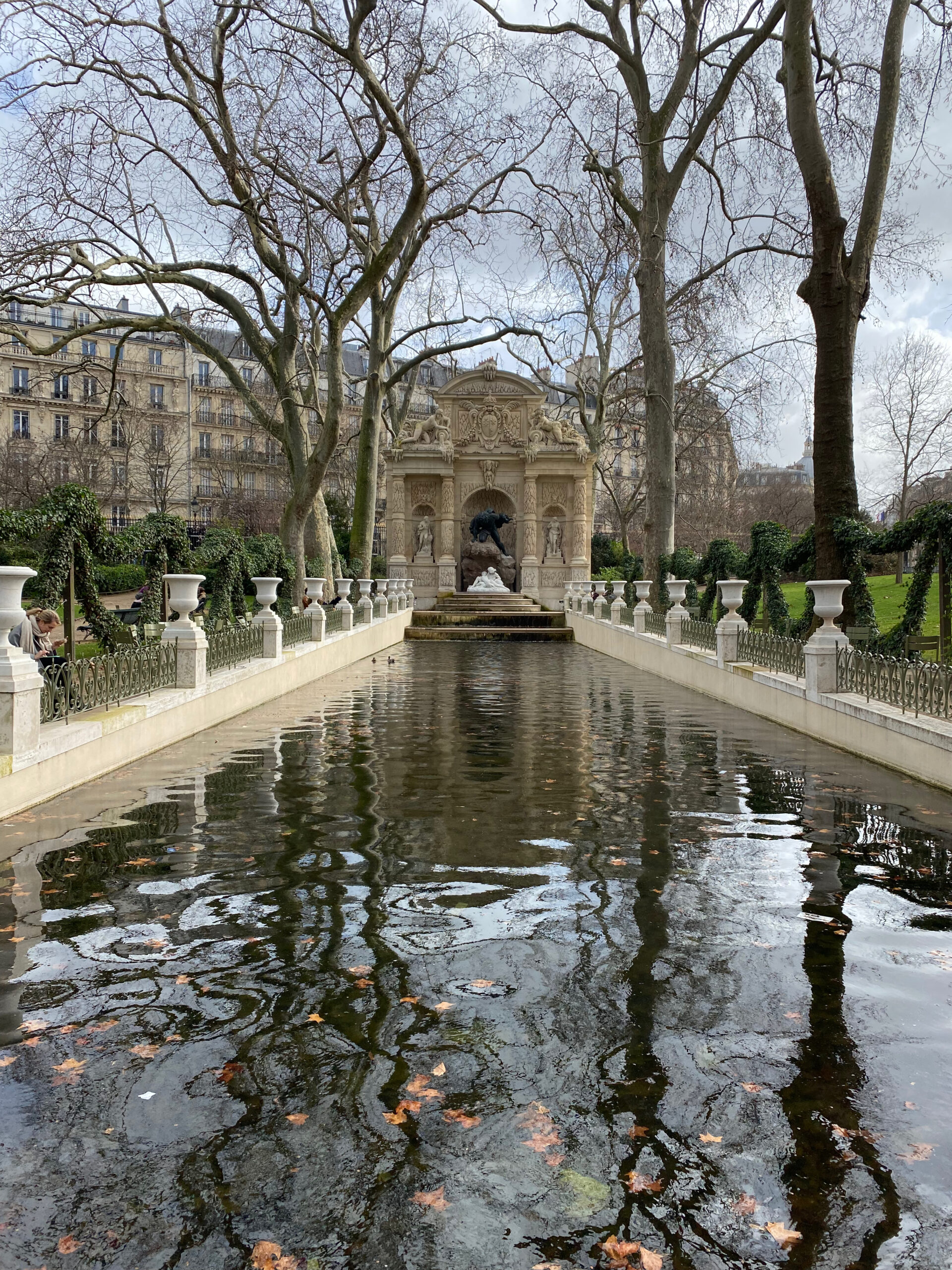 It was very tempting to stay in bed after a long nap, but I had promised my friend Jane that I would go back to Chez Nous, a bar we discovered in 2017. Clearly 6pm is too early for the French, so it was completely empty. I decided to wander along the Seine at sunset. This of course made me feel happy, which led me to smile at people. This attracted another potential husband who I'm sure truly did love me and did not want to steal all my money. In any case, I arrived at the now busy bar feeling as beautiful as any Parisienne.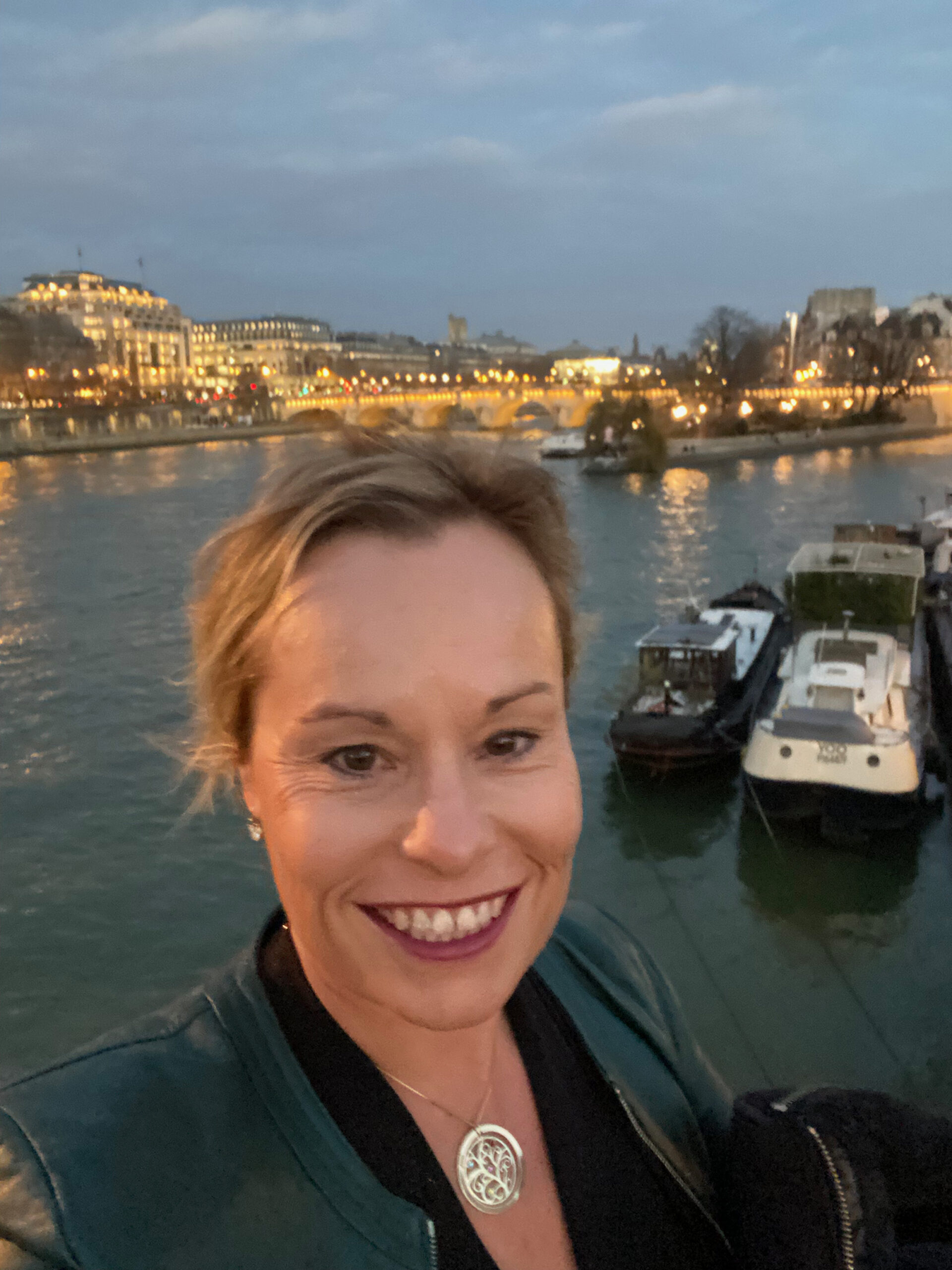 I'd like to say at the outset that all of these bars I visit are for research purposes only. It seems like a great way to become instantly popular in our new French village, if we buy the local bar, as well as the house above it. So I have to visit a range of bars, across different countries, just to get ideas. It would be foolish not to.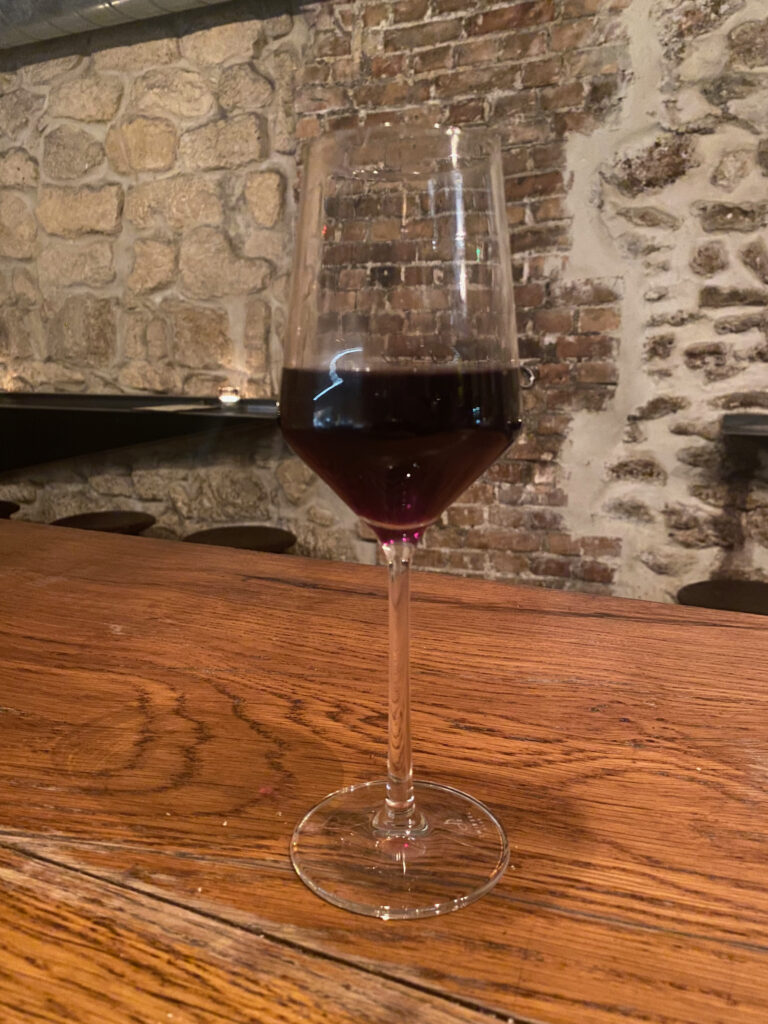 Chez Nous had an interesting set up where you can sit on both sides of the bar. In my case, this meant I was facing complete strangers. The first test of my Frenglish.
Fabrice the financier and Francis the Architect of course spoke perfect English so my French didn't get much practice. Never mind. The French wine did get more of a look in, so I had to sleep in the next day.
My second day in Paris was my chance to catch up with my long time French friends, the Rebeyrottes. Eric was, as ever, the perfect guide. We waited out the rain by eating lunch, then visited the Conciergerie and Saint Chapelle, a significant monument where Marie Antoinette was jailed during the French Revolution. We walked and walked… Past the Louvre, the Élysée Palace and up the Champs-Élysées to the Arc de Triomphe. There was a train strike, so we could only ride on the Automatique lines (no drivers) which was very, very cool.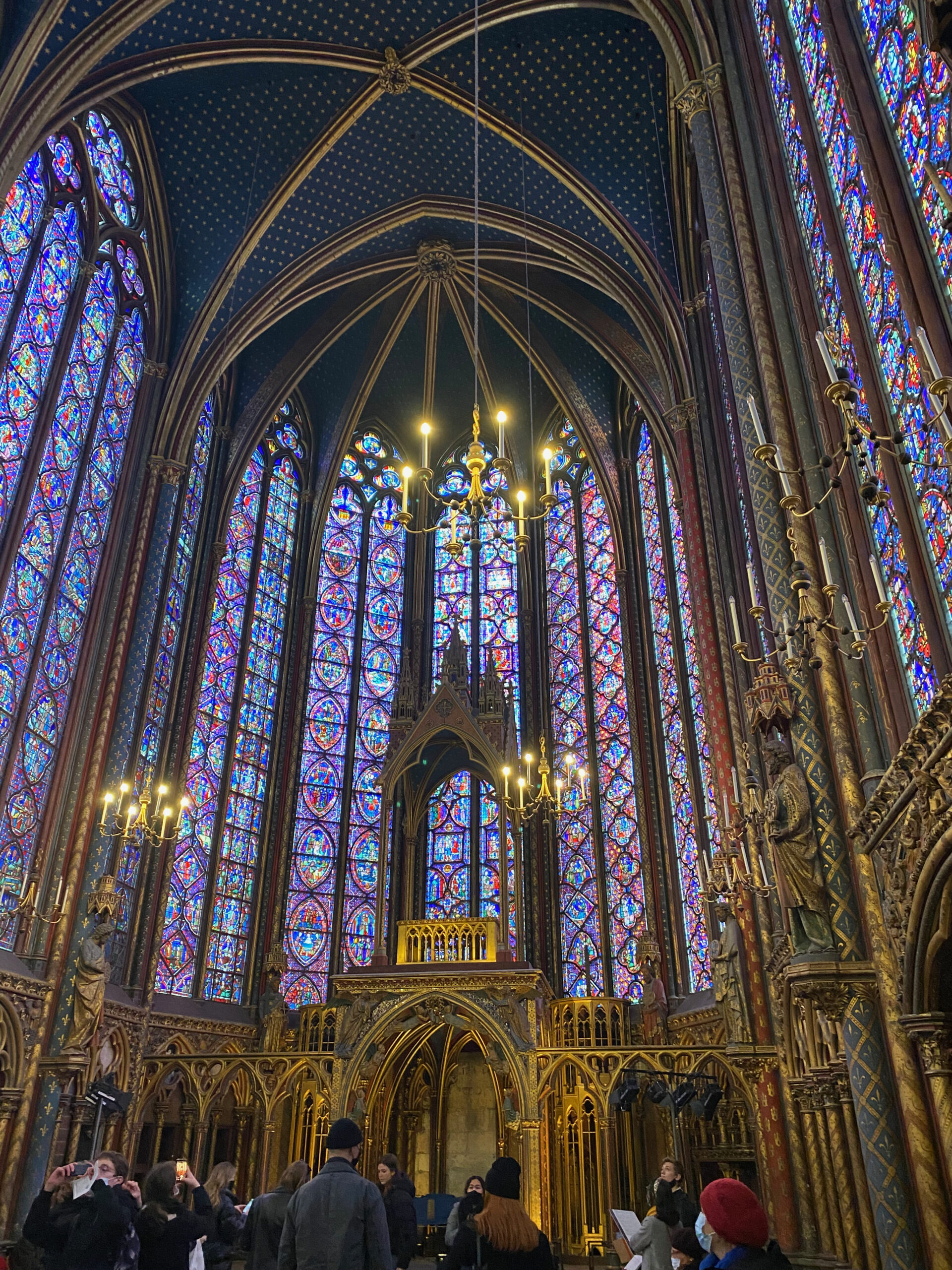 The highlight of the day was not any of these beautiful sights, however, but the dinner shared with Eric and his partner, Evelyne.
I did my best to speak French, Evelyne did an even better job with her English and Eric helped us both understand each other. And somehow, we discovered a shared history. It was truly trés bien.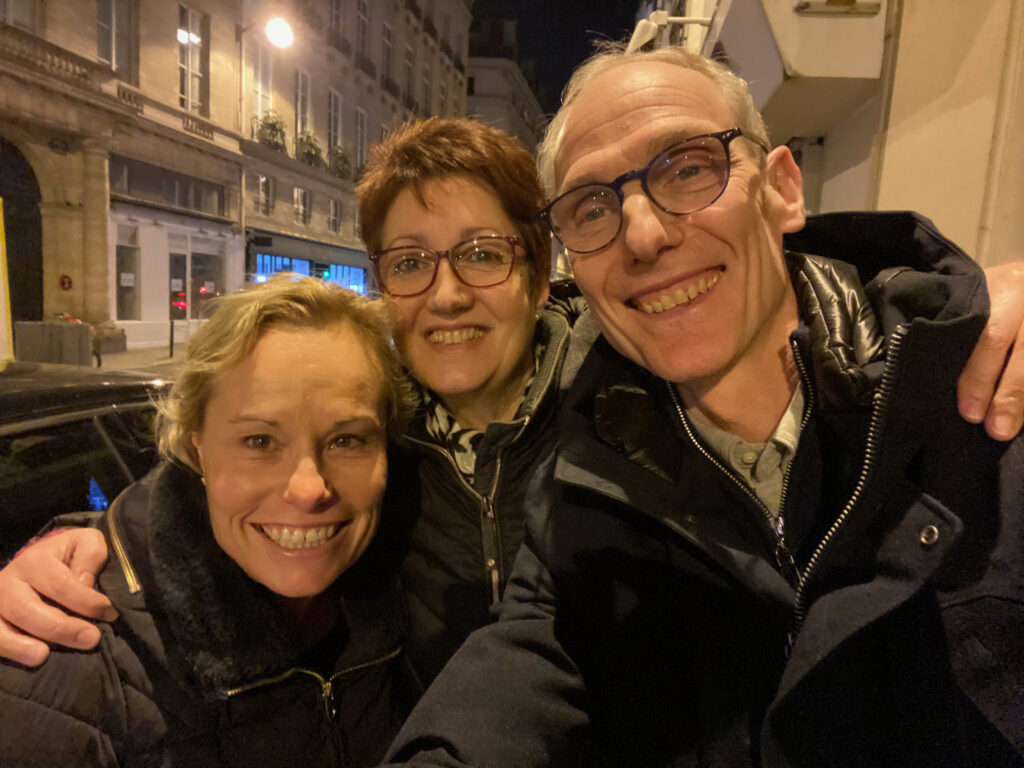 And of course, just as I did the very first time I met Eric 27 years ago, I left with a list of places to visit in France that will be incredible. So, I'm on the train right now to begin the search for our village with a little more knowledge than the usual Tina Plan (no plan).
À bientôt Paris.