Views: 34
Read Time:
1 Minute, 57 Second
As discussed, most of the time on a cruise is spent… you guessed it… cruising. We left New York in the middle of a snow storm and had two full days of (cold) cruising before we got off the ship in The Bahamas.
The first day for me was all about letting go and switching off. Sure I have been on holidays for weeks now, but I have been on the go. Now it was time for disconnecting and doing nothing.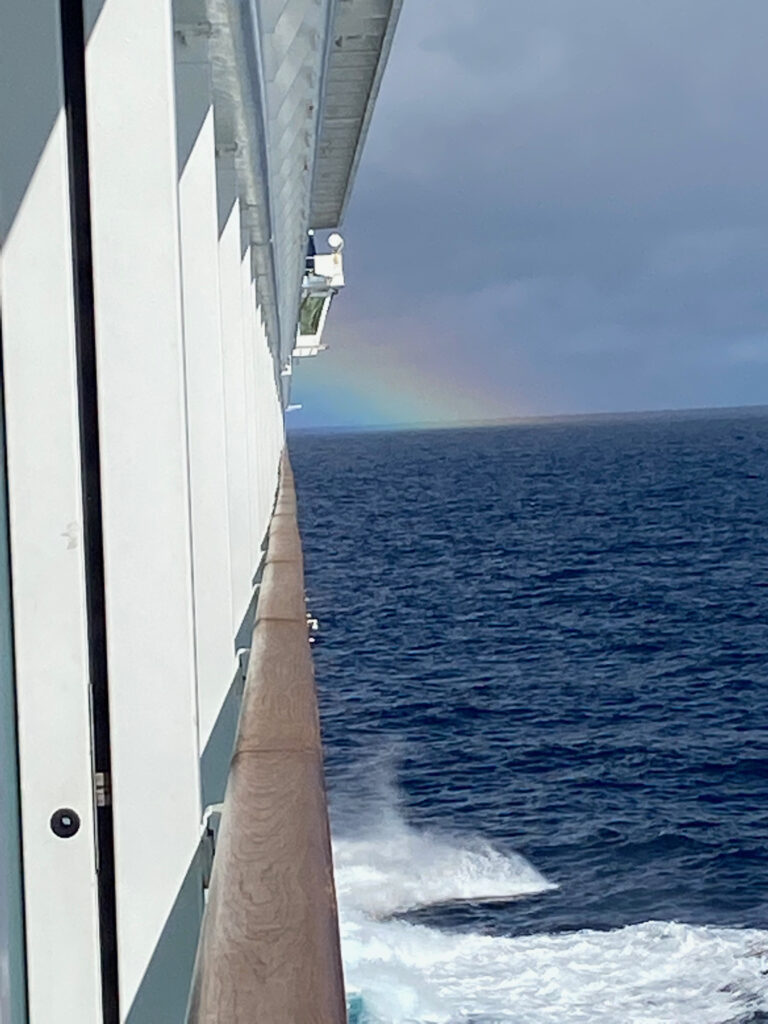 And nothing helps with disconnecting like the Million Dollar Minute internet plans on cruise ships. I was prepared to pay for the open bar, but not for unlimited internet. And I was really happy with that decision.
It didn't take long before the phone was an after thought and all I carried was my room key and the latest book I was reading from the ship's library. I think I got through about 7 books over the 10 days.
As I had to explain to some of my new friends on the ship when they hadn't seen me for a while – I only have two speeds. Stop and Go. And when we were dancing in the night club till 1am every morning, I did need some big naps!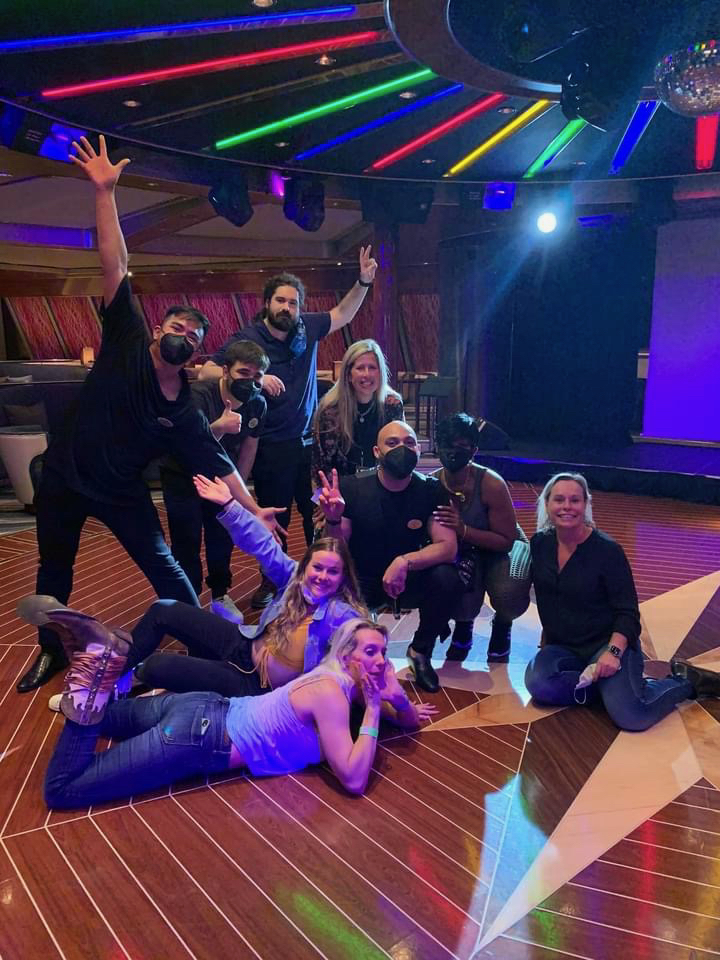 After two years of Covid Lockdowns in Australia, dancing all day and night was like being reborn. The live music, the comedy and dance shows, it was all such great fun.
Big Shout out to DJ Drake for being the exception to this rule. Time to get a new job as maybe an actuary or a bank teller.
Still, we made our own fun. We had to. Seriously.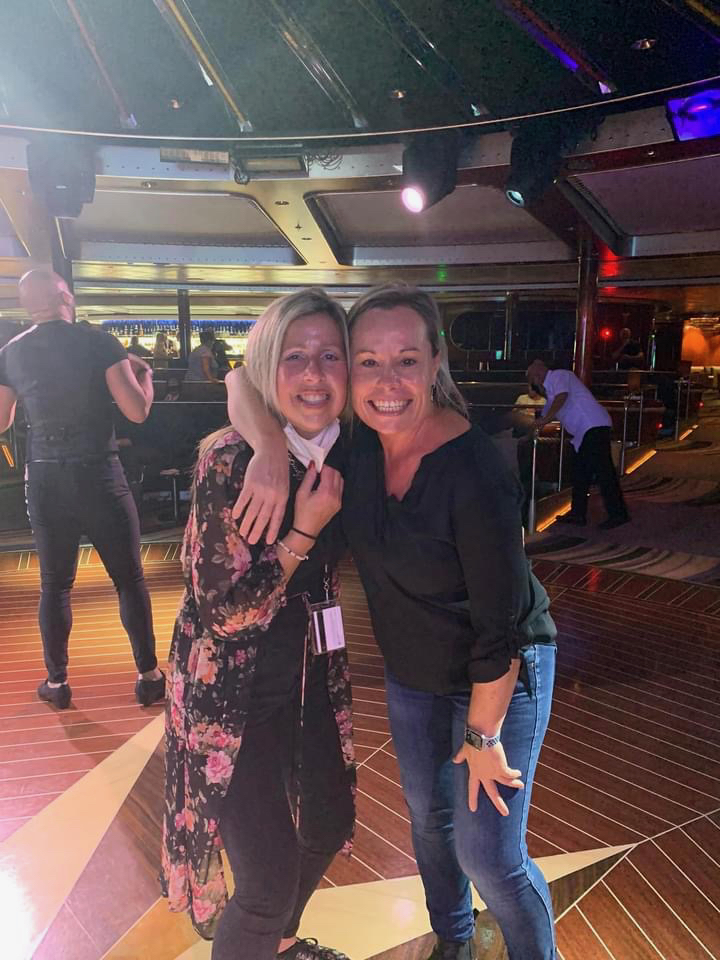 Thanks to all the great people I met on this journey. I feel honoured that so many of you shared your stories with me. And once again you all joined in deciding where Tina would go next. Florida? Texas?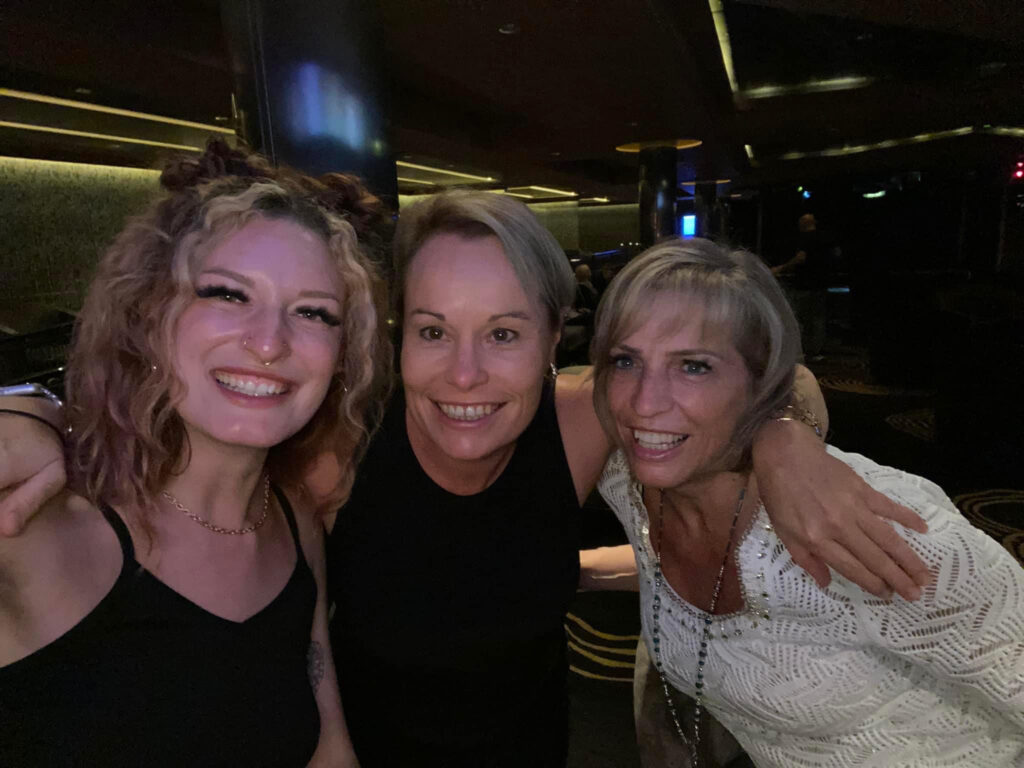 In the end, after making so many new friends with people who now feel like family, I decided the place I wanted to be was with my family.
Chez Harris, in Washington DC, here I come.