Views: 36
Read Time:
4 Minute, 21 Second
You know I love a road trip. But my latest one was next level. I went on the road with Uncle BAAHB and Auntie Sherry.
When I told people I was catching a Greyhound bus from Nashville to Cincinnati they looked at me like I was batshit crazy. And when I arrived at the Bus Station I did fear for my life just a little. But once we got on the bus, it was absolutely fine. Almost normal. The fact that the girl sitting next to me slept the whole five hours slumped forward in her seat with a jacket over her head made it quite relaxing. And the food? Ding Dongs, Chips and Cookies. All of the food groups.
Meanwhile Sherry and BAAHB were driving the nine hours from Virginia, arriving in time to check in to our Airbnb and collect me from the Cincinnati bus station. Yes this is where we get to Part 2 of BAAHB's retirement. "Do you want to drive a 1000km to go and stand in the boiling hot sun, then the pouring rain, to watch Jono play in the World Ultimate Club Championship (WUCC) Frisbee tournament?" I say.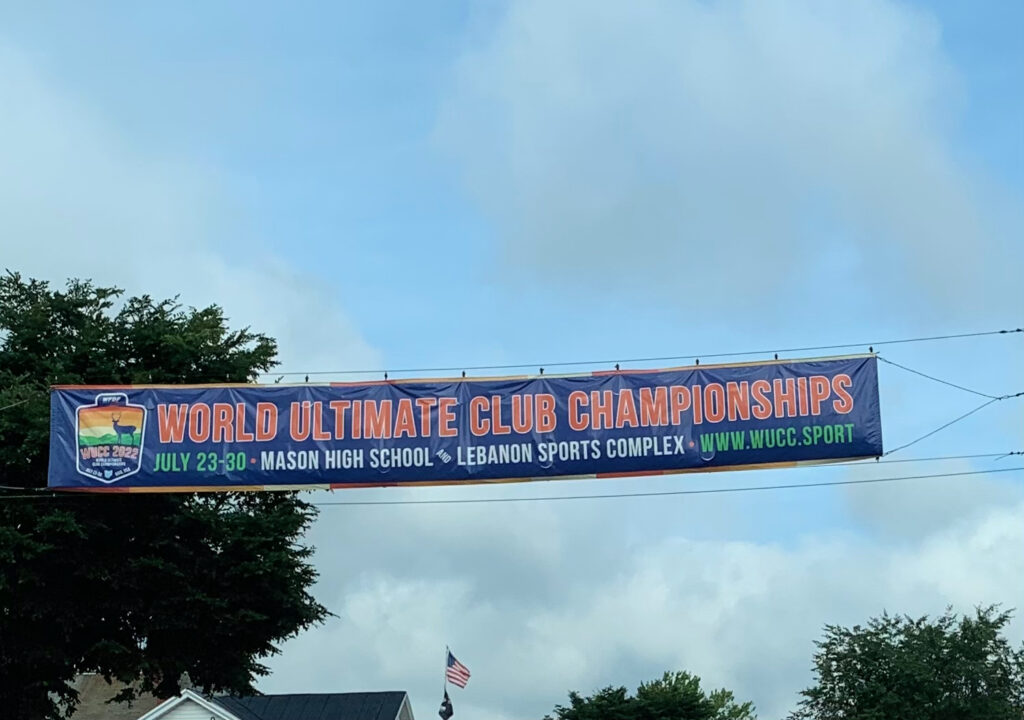 "We'd love to," they reply. "And please come and stay with us, let us feed you, drive you around, and basically provide a full support team. Really, we want to."
You can see why I love these people so much. As I commented to them, this is not normal, in a good way.
So we settled in to our Airbnb in Miamisburg, between Dayton and Cincinnati. According to the blurb, it was luxury redefined. If that redefinition includes flimsy plastic plates, cracked plastic cups that actually don't hold water and a closely located garbage room, I guess it was.
Credit where credit is due, the beds were extremely comfortable. Which was great when you needed to lie down after giving blood in our very own blood bank.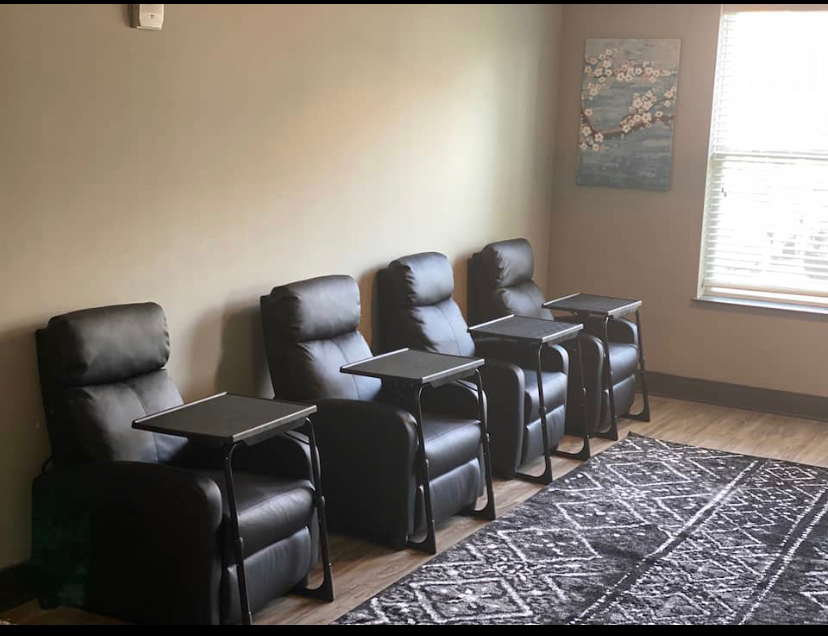 It was a good base for relaxing between games. The Melbourne Ellipsis team had us pacing the sidelines during some incredibly exciting and tight matches. We were very proud of the team and I loved the way they named my guests as Uncle Bob and Auntie Sherry. We were honoured to be the team fan club. Note that we were cheering the team on, not the other phrase that Americans sometimes use.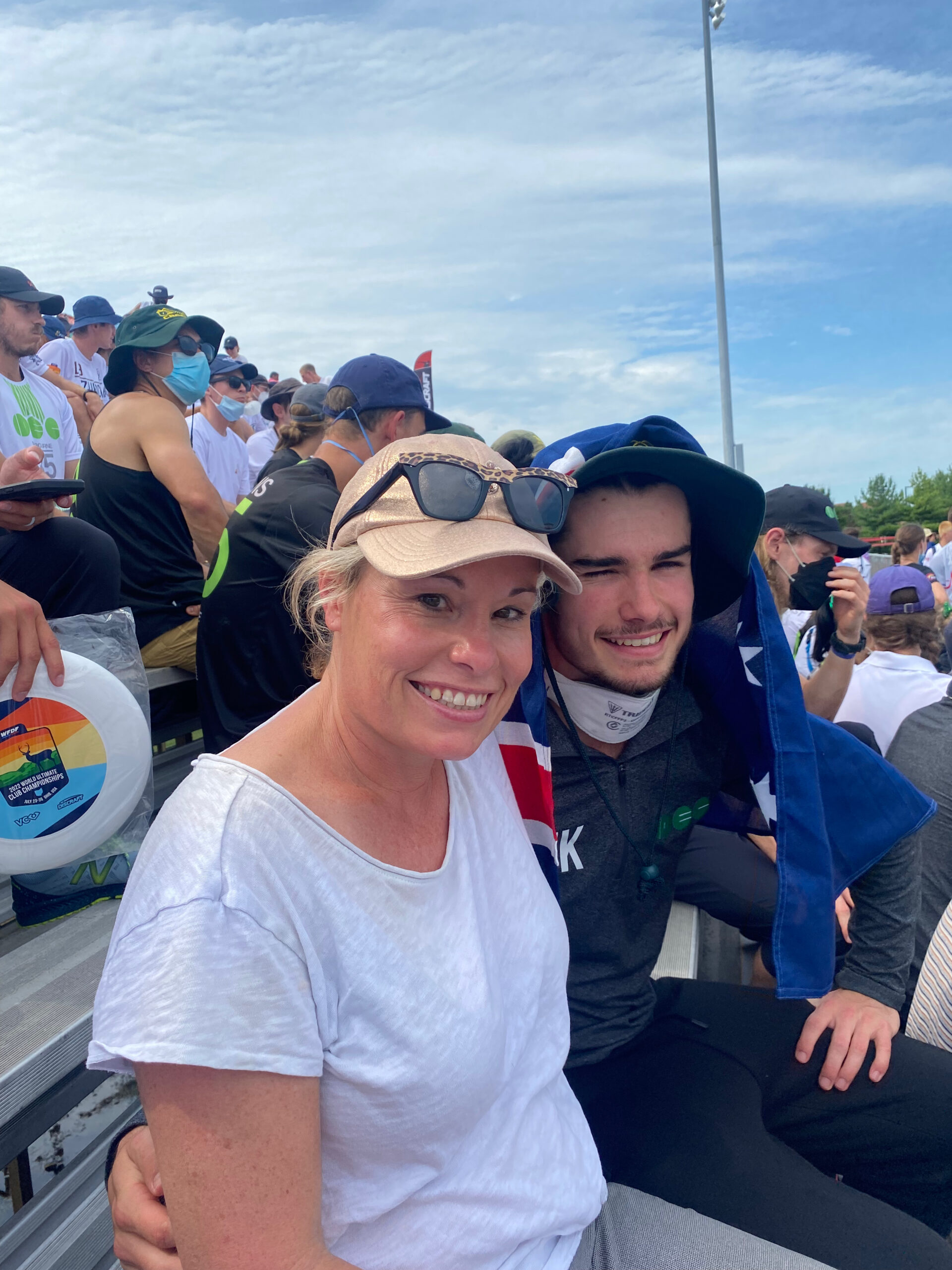 The less fun part of the Tournament was that a few of the other players/teams whinged and sooked way too much. Occasionally I had to play my favourite Elvis song: A little less conversation, a little more action. We named these players Wayne. If you don't know what this means, Wayne's last name is Kerr. It was unbelievable but there was at least one team where everyone's name was Wayne! Who would have thought it?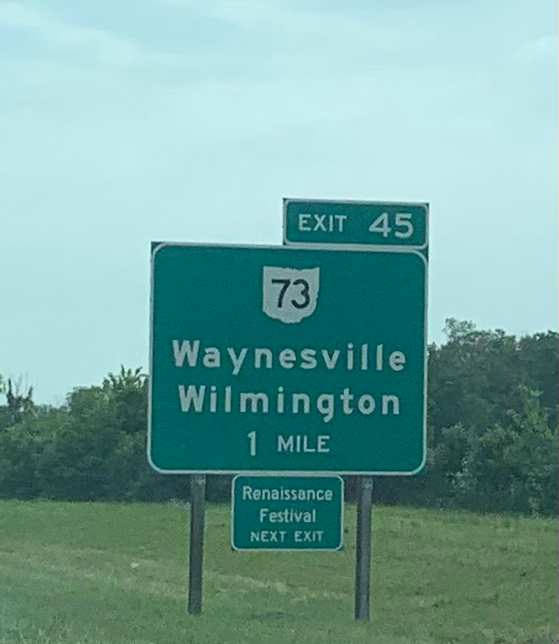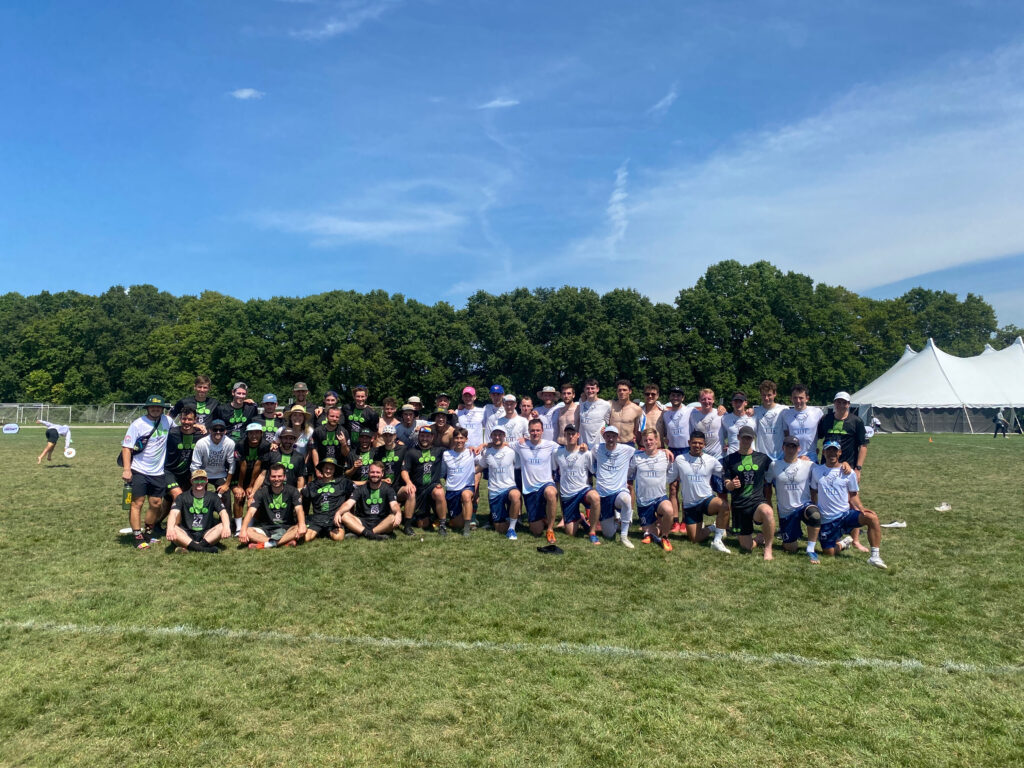 Auntie Sherry and Uncle BAAHB were supposed to be at the Tournament for five days but it didn't take long for BAAHB to catch the frisbee bug. Soon he had all the lingo down pat. He was all about the hammer (upside down throw), the pull (the kick off), and even the callahan (intercepting the disc and scoring in the other team's end).
So they decided to stay longer and we moved out of Chez Blood Bank and into the Hawthorn Suites. This place was only two star but it did have plates and a Costco next door. The fresh bread we scored was to die for and best of all I hunted down the last bottle of Mumm Champagne, hidden in a huge crate holding an inferior product.
Sherry said I was like a pig searching for truffles. I was not offended by this at all. Hunting down champagne is a critical life skill.
Our two houses were about 25 minutes from the grounds, so we did a lot of road tripping during the day. There were some real highlights, including the cute little town of Springboro.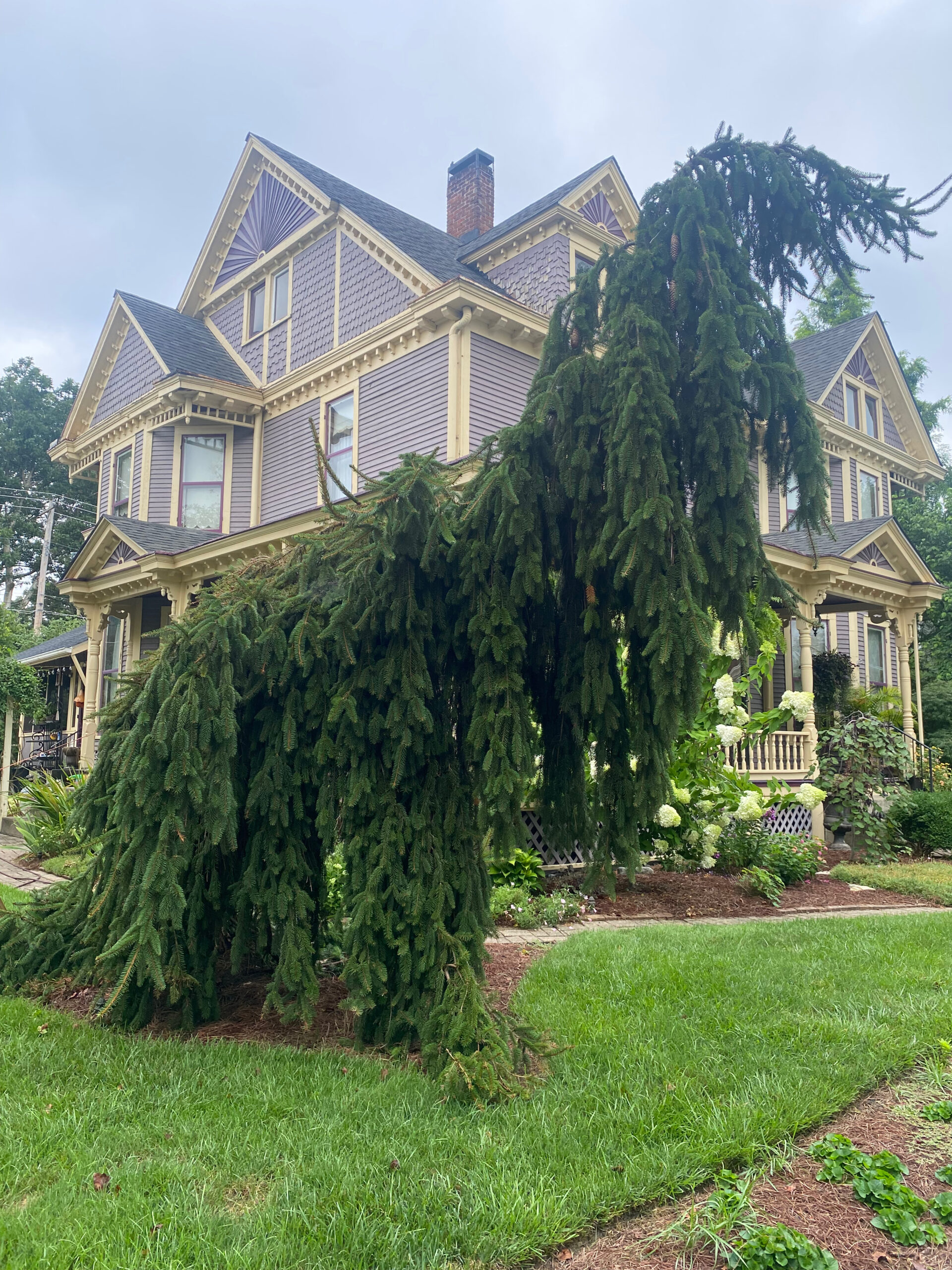 We also managed to find a new place to live. According to Elizabeth this will be in the not-too-distant future.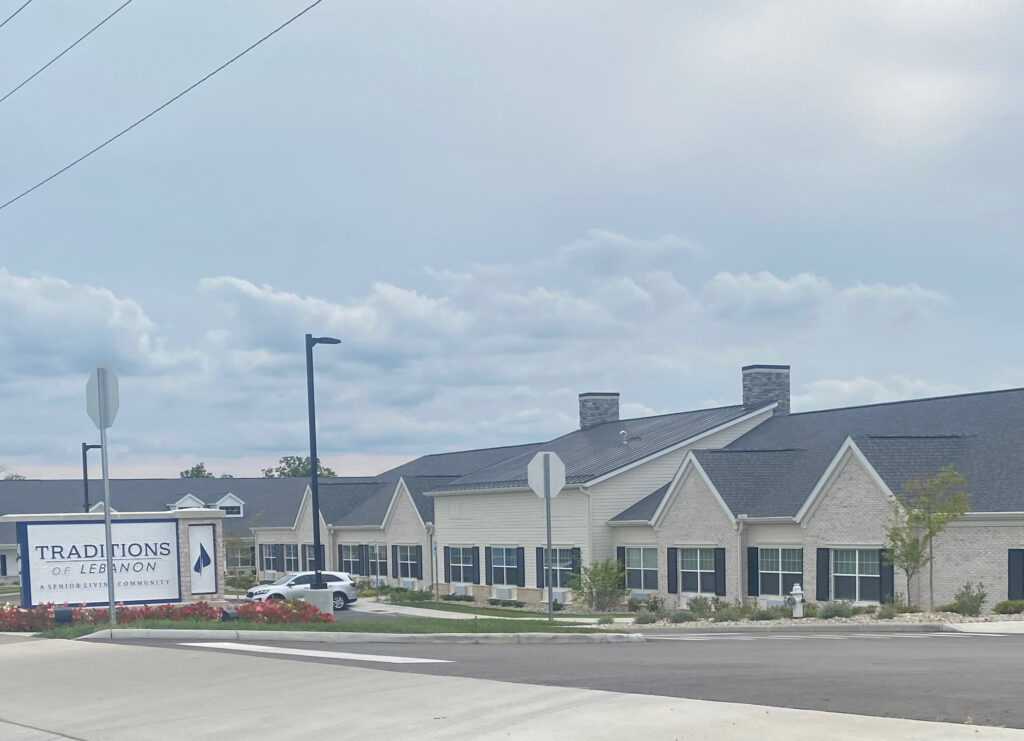 But the true highlight was Big Jesus. We drove past him four times a day for a week. WOW.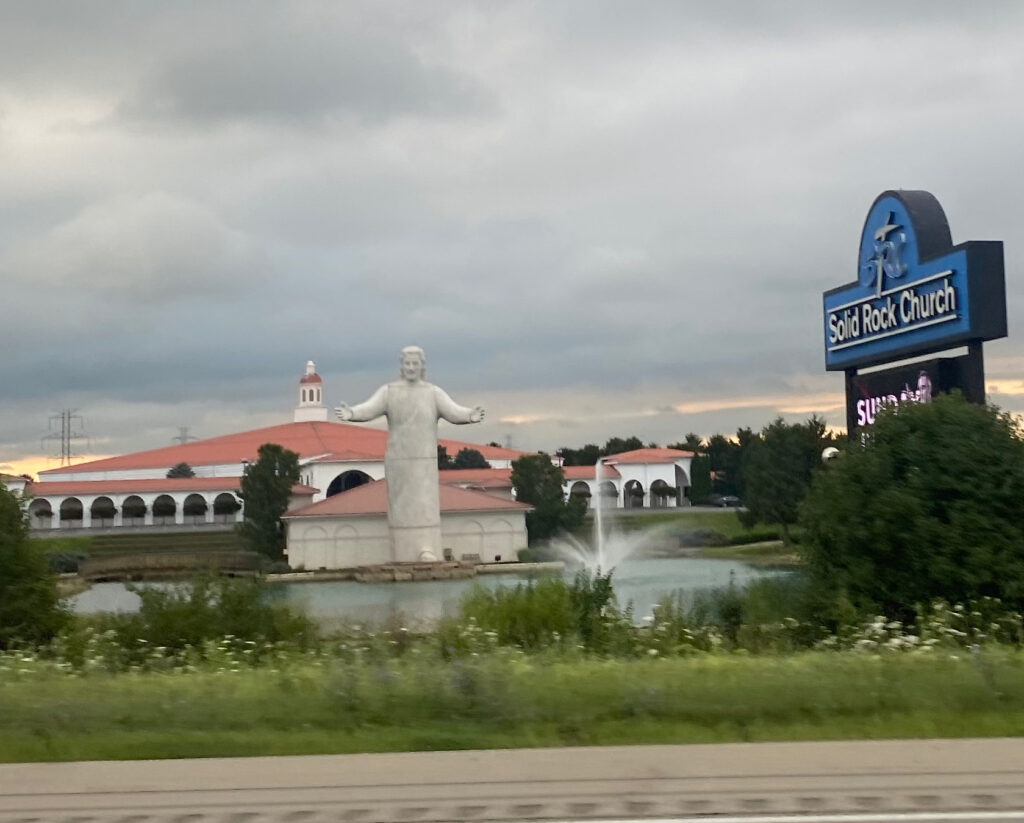 A side note from BAAHB, who is originally from Brazil. He said this was really Medium-sized Jesus, as the actual Big Jesus is in Rio de Janeiro.
I can't wait for these guys to come to Australia so I can show them the Big Prawn, The Big Merino and The Medium-Sized Banana. (The last time I went there I was shocked by how small it really was.)